(THE COMPANIES ACT, 1986)(COMPANY LIMITED BY SHARES) MEMORANDUM OF ASSOCIATION OF DON BUILDING CHEMICALS (INDIA) PRIVATE LIMITED
The Name of the Company is DON BUILDING CHEMICALS (INDIA) PRIVATE LIMITED.
The Registered Office of the Company will be situated in the National Capital Territory of Delhi.
The objects for which the Company is established are:-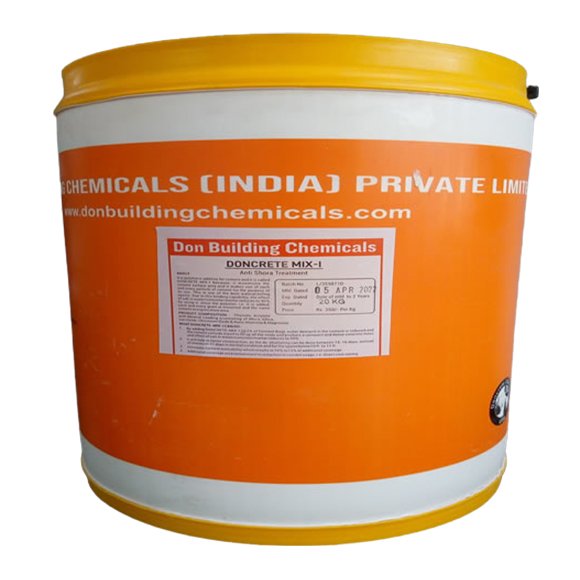 (A) THE MAIN OBJECTS TO BE PURSUED BY THE COMPANY ON ITS INCORPORATION ARE:-
To, Trade, manufacture, import, and export chemicals & products used in general construction and civil works.
To provide treatment and protective coating for concrete, specialist waterproofing, adhesives, structural repairs, high-performance groups, and light & heavy duty industrial flooring systems and provide full technical advice/services on the selection and use of products.
To provide consultancy in respect of the use of industrial chemicals used in the construction of buildings, dams, canals, bridges, atomic/thermal/Hydropower projects, tunnels, sub-way boxes, tube railways, roadways, and factories.
(B) THE OBJECT INCIDENTAL OR ANCILLARY TO THE ATTAINMENT OF THE MAIN OBJECTS ARE:-
Purchase and otherwise acquire, own, import, all materials, substances, appliances, machines, containers, and other articles and apparatus and things capable of being used in any of the main businesses and to own. lease and otherwise acquire and use facilities of whatever kind as may be convenient or useful or conducive to the effective working of the main business or any part thereof.
To acquire, build, construct, alter, maintain, enlarge, remove or replace and to work, manage and control any buildings, offices, factories, mills, shops, machinery, engines, roadways, electrical works, and such other works and convenience which may seem necessary to achieve the main objects of the company.
To buy, repair, alter, maintain, enlarge, improve, exchange, let out on hire import, works, plants, machinery, tools, utensils, appliances, apparatus, products, materials, substances, articles, and things capable of being used in any business which this company is competent to carry on and to experiment with, render marketable all products residual and by-products incidental to or obtained in any of the business carried on by the Company.